7 Best Cleaning Hacks To Keep Your Home Cleaned For Longer Period
Are you looking for tips and tricks to keep your home clean longer? Today Happy House Cleaning experts will share effective tips with you to keep your home clean longer. Using these tricks, you will be amazed by the results, and your cleaning effort will not go to waste.
Let's talk about the tips: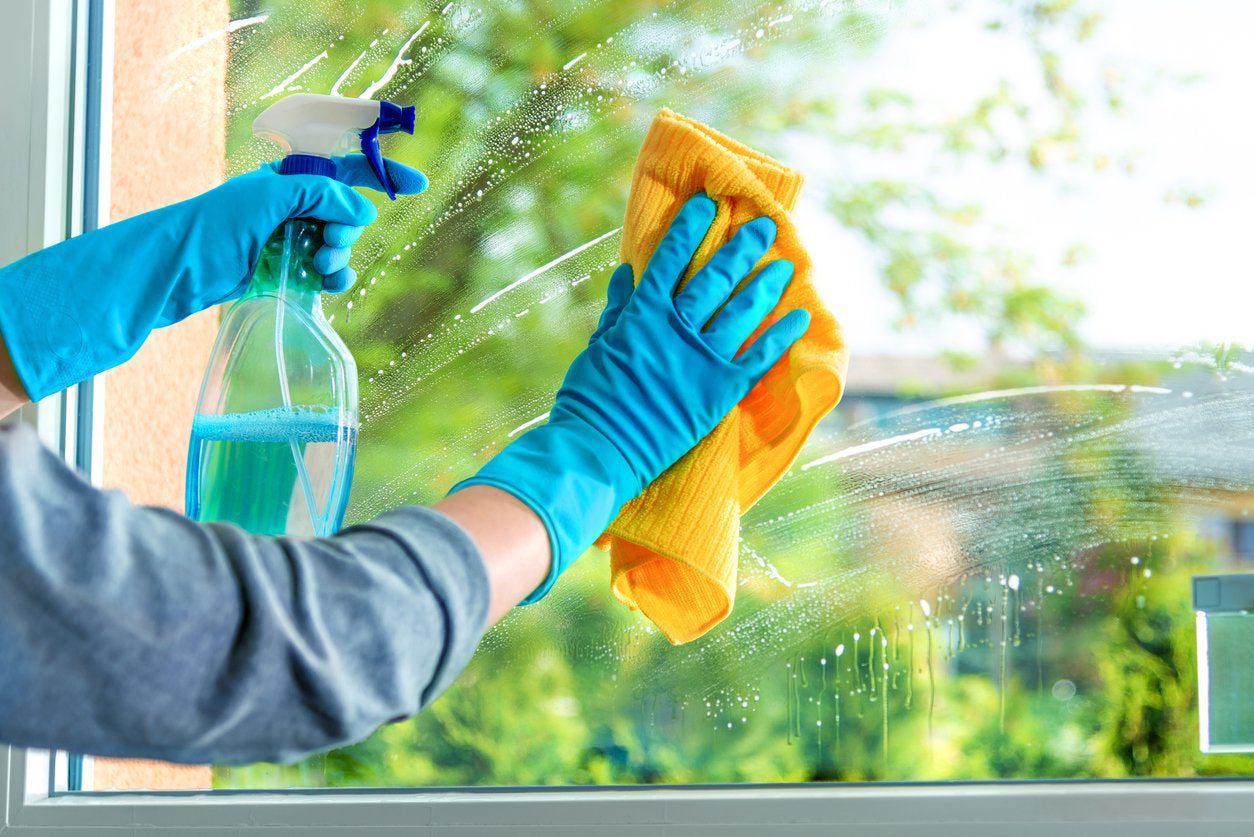 Keep Humidity level between 40% to 50%:
As you all know, low humidity levels cause static electricity, and it attracts the dust that sticks to the glass, and it's really hard to remove it. High levels of humidity cause dust production and attract allergens into the air. The American College of Allergy, Asthma and Immunology reported more than 17'000 in half a tablespoon of home dust.
Keep humidity levels between 40% and 50% in your home, which will help eliminate static electricity and decrease dust mite growth. Hydrometers are best for measuring home humidity levels.
Auto-supplies to reduce shower scum:
The products made for cleaning car windshields are best for cleaning shower scum gathered on the glass in bathrooms. Car windshields, when applied on the glass, won't let the scum be there but allow it to roll down. You can get these products from different car shops. When the glass starts absorbing water again, apply the car windshield again to avoid layers of shower scum.
Coating Your Stone Marbles
Countertops made with marbles or granite are porous, so when you cut something on countertops, such as lemon, red wine, or even soy sauce can stain them. So, countertop sealing is best; it repels stains by causing spills instead of being absorbed. The sealer can reapply twice a year because the sealant does wear out and this keep your home clean longer
Use protectants for carpets and furniture
Carpet and furniture protectants sprays are good because they bead the liquid on the surface instead of absorbed. These protectants are also best for furniture fabric from fading and resist molds, bacteria etc.
Use Pumice Stone to Clean Ovens
Cleaning ovens the old-fashioned way is best and more functional. When you hire professionals to clean ovens, they make a mess and give off noxious fumes. Always wash your ovens with natural ingredients to avoid diseases and wipe them with warm water. Don't forget to wear gloves before cleaning ovens.
Quick Touch-Ups
Always do quick touch-ups to protect things from building filth in large amounts. Spot cleaning daily helps combat diseases and allergies.
You can make a spot cleaning kit if you want to clean small dirty places in minutes. Damp microfibers, scouring pads and detergents are must-haves for cleaning in minutes.
Use Drain Covers
Slow-running drains are irritating and sometimes turn into foul odors. Put on draining covers to avoid clogging or slow-running drains in your kitchen and bathrooms; they will quickly catch hair, food or other stuff.
These cleaning hacks will save not only your time but also money-saving tricks. They are less harmless. Have a happy day, and try our tips today.
Have you been looking for professional house cleaning services in the USA? Well, it's time to stop your search because Happy Houses Cleaning Services is right here to serve you with the best residential cleaning services all across the United States. Professional...
read more